Over the month of October, Zinkworks hosted its very first Hackathon. The Hackathon, termed Hackermonth, launched on the 1st of October 2023. Over the course, participants developed ideas, generated prototypes, and pitched their presentations to the company on Friday, 27th of October. 
The Hackathon: An Innovation Marathon
A Hackathon is a company-wide event that anyone can participate in. The organisers propose a theme and participants develop ideas and prototypes based on that theme. Hackathons can span a single evening, a weekend or a couple of weeks and are opportunities for people to get together, network and, most importantly, have some fun. Here is an example of a Hackathon here.
Zinkworks laid out three themes for the Hackermonth, given a services company with many diverse areas of expertise, it was fitting to format themes to reflect these areas. Spot & solve, would identify a problem in each domain and create a solution. Cross-Pollinate takes a familiar solution and apply it to a new domain. And Pick'n'pitch would take an idea from a pre-defined list of problem statements we provide and devise a solution to it.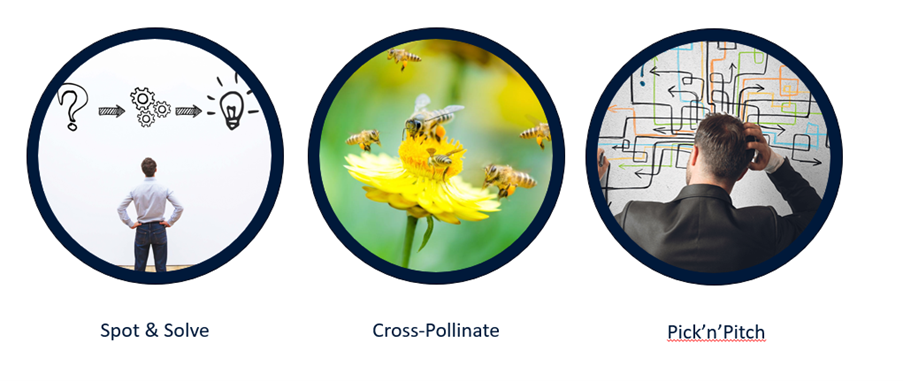 Why Zinkworks Embarked on a Hackathon Adventure
Firstly, Hackathons are a big part the software industry. Many Zinkworks employees attended Hackathons in previous companies and saw them as a great opportunity to make new relationships and get together with their colleagues outside of work. 
Secondly, Zinkworks recently setup a cross-functional innovation team called The Foundry. This team incorporates Product, Engineering, R&D, and Marketing to generate new business ideas expand its footprint. The best innovation teams are only as good as the people around them, so the team recognised that involving all employees in Zinkworks early on was crucial to success. The Hackathon was the first big step to bring people through the idea process and give them a taste for innovation work.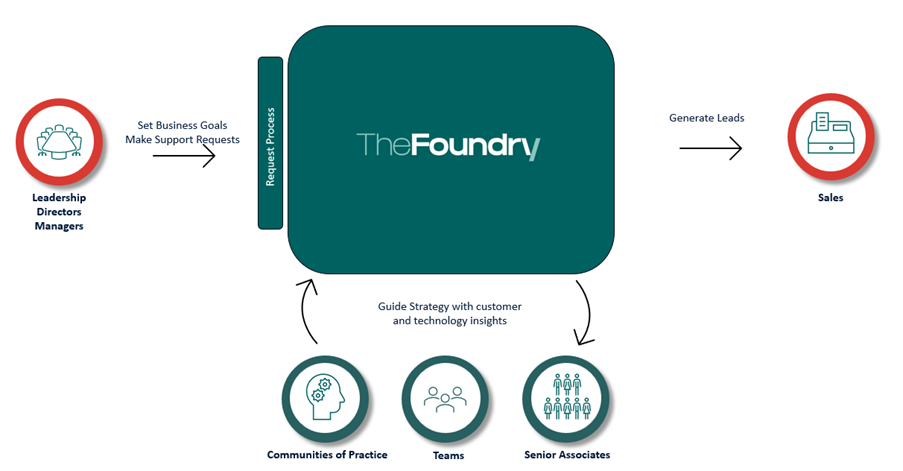 Zinkworks' Hackermonth Highlights
Sparking Ideas 
The Hackermonth kicked off with an Ideation workshop. 22 people joined the online workshop to brainstorm and develop ideas to pitch at the end of the Hackermonth. There were some great (and some wacky) ideas. Here are some to name but a few: 
Christopher came up with an AI Market Trend Analyzer that curated articles based on user-defined categories and deliver them straight to your inbox.

 

Jakub wanted to create a tool that supported database tuning for optimal performance. His initial research indicated that current solutions such as pgtune could be much more effective.

 

Aleksei's idea was to build a dashboard and analytics tool to predict fuel supply based on information such as weather conditions.

 
Crafting Prototypes 
The 2nd workshop brought participants through developing a prototype for their specific idea. 
They crafted vision statements by writing down important details such as key users, type of industry, problem-solution fit and uniqueness. Then used ChatGPT to develop a quick prototype using the preferred programming language such as bash or python. 
The Elevator Pitch 
The final workshop focused on developing everyone's pitches. This workshop explored what not to do when presenting and looked at some of the best practices when pitching an idea such keeping it brief, not looking at the slides, and practicing as much as possible. 
Pitch Day Revelations 
On Pitch Day, all participates gathered at Zinkworks' Athlone office on Friday 27th October to kick-off the pitch. We had the privilege of seeing the great ideas that competitors put hours of work into during October. And as usual, pizza eclipsed the evening. 
Clevermiles – James McNamara
James presented a project that monitors a person's driving habits and records their behaviour in relation to speeding, swerving, braking, and accelerating. Good behaviours bag rewards which in-turn encourages more good behaviour. The idea is largely applicable to the insurance industry and it's something that James has extensively explored in the past. 
Zinkworks Tool Directory – Paul O'Gara
Paul developed an idea to create a tools directory for the company. This portal displays the core set of tools used in the company and contain functions to collaborate and share personal tools and tips to other people. ZTD provides a solution to the problem of having lots of tools and ideas but nowhere to share them with colleagues.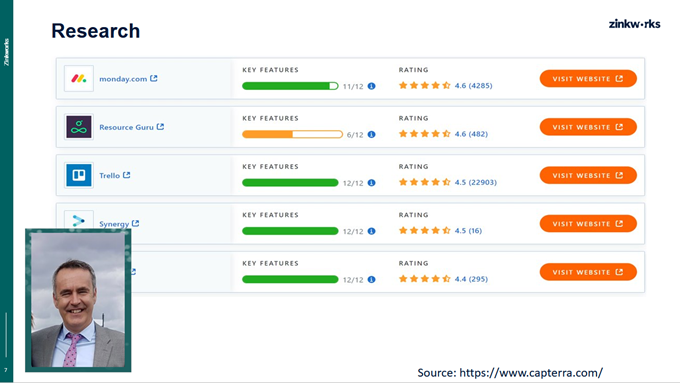 Kata Generator – Tristan
Gutierrez
Tristan's Kata Generator helps software developers with end-to-end test generation. Using generative AI, Kata Generator takes the user's code and generates scenarios to help the developer create effective Karate tests. This lowers the bar for anyone starting with the Karate framework and greatly increases the speed of test generation to build better tests faster. 
JournAI – Team Bounty Hunters
Team Bounty Hunters are Zinkworks' 2023 apprentice team. They developed an impressive application that uses generative AI to suggest alternative routes based on the user's interests. For example, someone interested in Castles could use JournAI to create a journey that passes by Irish castles and monuments. 
Auto AI –

Krishan

Ravisanka
Auto AI is a personalised car assistant, using the huge technological potential of the car's software and turning it into a personal device. Auto AI provides end-to-end insights for the user on their journey, from the moment they enter the car to the moment they park. 
Edge Runner –

Rohit Raveendran
Rohit's Edge Runner is a concept that uses the collective power of small devices (such as Raspberry Pis) in each location to run Natural Language models. Using devices that are connected to edge networks reduces the need for extensive cloud-based infrastructure. This concept is applicable to smart home applications and IoT device clusters that want to use the full potential of NLP.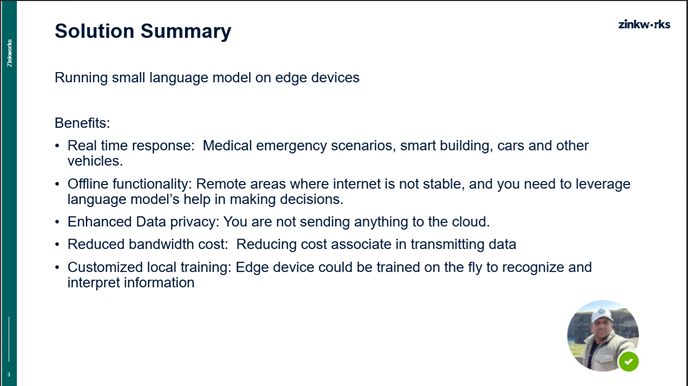 Winners 
The Hackermonth had 3 categories of winners. Best Concept was awarded to James' Clevermiles for its originality and problem-solution fit. Best Prototype was awarded to JournAI by Team Bounty Hunters for their degree of functionality and alignment with their concept. Finally, the Overall Winner prize was awarded to Tristan's Kata Generator for the fantastic quality of his pitch, live demo and innovativeness using the latest AI technologies.